Absolute Organic Anti Aging Moisturizing Day Cream Unisex 50ml
Product Details
Size: 1.69 oz. 50 ml. | For all skin types | Suitable for Women & Men | Made in Israel
• Look Younger! Feel Great! • Look Better!
This Absolute Organic Day Cream contains Anti-Aging ingredients;
you will see results after only few applications.
Providing all-day hydration and instantly reduces imperfections.
It is lightweight and can be used for touch-ups throughout the day.
Enriched with 70% to 90% certified organic ingredients,
based on the most innovative and active Anti-Aging materials.
Results
• Visible results within days. H

ealthier, more radiant younger-looking skin


• Helps improve skin texture and maintain a healthy glow
• Targets fine lines and wrinkles
• Fast acting moisturizer that keeps your skin hydrated
• Promotes softer, more elastic skin
• Long lasting fresh skin throughout the day
• Wear it alone, or under foundation
•

Certified by Ecocert -

Made from 100% Certified Organic grade ingredients.
This is the best organic day moisturizer cream because it is high potency,
filled with nourishing active natural ingredients such SEPILIFT DPHP and Lipactive Inca Inchi
rich in Omega 3, 6 and 9 and based on Certified Organic formula.
This AM Moisturizer is made from natural, organic and botanical ingredients
for all day moisture that will also provide you with a radiant glow.
It is designed to nourish and moisturize the skin.
Your skin will look naturally perfect.
Key Ingredients
LIPACTIVE INCA INCHI: A powerful Ecocert certified weapon against aging
with the triple firming action for rejuvenation, moisturization and anti-age wrinkle prevention.
Containing the largest concentration of Omega 3, 6 and 9
fatty acids in any plant, Inca Inchi's powerful antioxidant properties make it perfect for anti-aging.
Helpful for acne-prone skin, it helps restore moisture balance in irritated or combination skin.
SEPILIFT DPHP: Wrinkle-correcting agent that moisturizes, smooths and
flatten the signs of age. It firms the skin tissues by stimulating the
contraction of collagen fibers, protecting the skin fibers from enzymatic lysis.
Directions: Apply to cleansed skin on face and neck every morning with
gentle patting motions until absorbed.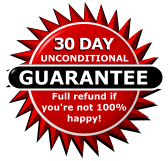 Please make your selection carefully since all health and beauty products once opened cannot qualify for a refund nor be returned due to health reasons. If it is unopened, we will honor the guarantee.
Please read the s/h note below.
Note: Remember to choose the Health and Beauty for S/H (U.S. , Puerto Rico and Territories Only) for this item. Choosing another shipping rate will only delay the order.
International customers, we are sorry that we cannot ship this product to you at this time.